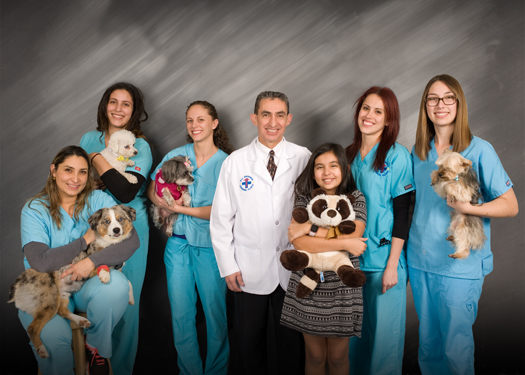 Welcome to All Friends Animal Clinic
We Offer Excellent Veterinary Medicine at Affordable Prices in a Caring Environment!
Thank you for voting us Best Veterinarian in Davie!
Thank you for voting us Best Full Service Veterinary Clinic in Weston!
All Friends Animal Clinic is a full veterinary facility conveniently located on the Weston Corners Plaza at the North East Corner of Weston Road and Griffith Road. All Friends Animal Clinic is a home away from home for many pets in the community who visit daily for annual check-ups, dental cleanings, surgery, grooming, daycare or stay in the boarding facility. New Clients Welcome!
Dr. Eduardo Bernal, D.V.M. and his thoughtful professional staff provide exceptional care to all patients. Your visit, and your pet's visit, will be a pleasant experience, and you will always be informed about the treatment needs for your pet. With their attentive manner you will be a respected part of the team every step of the way. Dr. Bernal and his staff are aware that your pet's care is important to you and your family, and they will have a high regard for your pet's needs and any of your concerns or questions. Please call them to make an appointment.